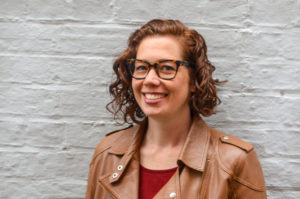 Tamara White BSc (Hons), MAppPsych (Community), MAPS, CComm
Tamara White is a Community Psychologist with over 15 years of experience working with children, families and adults in the community and education sector. Tamara's counselling practice is informed by cognitive and narrative therapy approaches, solution-focussed therapy and mindfulness. She works with clients of all ages experiencing stress, anxiety, depression, grief/loss, relationship breakdown, transition issues, family separation and divorce.
Tamara's area of expertise is building the capacity of parents to support and understand their child's social and emotional needs and the assessment and treatment of mild to moderate child mental health problems which often manifests in problematic eating and sleeping, tantrums, learning and behaviour problems. Tamara uses a non-judgemental and no-blame approach in her work with parents and children, preferring to focus on exploring concerns collaboratively and developing skills and understanding from a new perspective.
Tamara is also a skilled presenter and group facilitator and is able to provide training and development for schools, parents, teachers and professionals on topics such as childhood anxiety and worry, adolescent brain development, toddler taming, chilled-out classrooms, encouraging independence, and supporting children with learning difficulties, disabilities, Autism Spectrum Disorder and mental health problems.
Tamara has a bachelor's degree in Psychology (BSc Psychology Hons) from the University of London (UK) and a master's degrees in Community Psychology (MAppPsy Community) from Victoria University (Australia). Tamara is a registered Psychologist with AHPRA with endorsement as a Community Psychologist, is a member of the Australian Psychological Society and convener of the Victorian sub-committee of the Child, Adolescent and Family Psychology Interest Group. Tamara is a Board-approved Supervisor of Provisional Psychologists.